Capture, manage and export your attendee information
Your attendee data is the heart of your business and FooEvents ensures this information is stored safely and accessible to you through various purpose-built channels.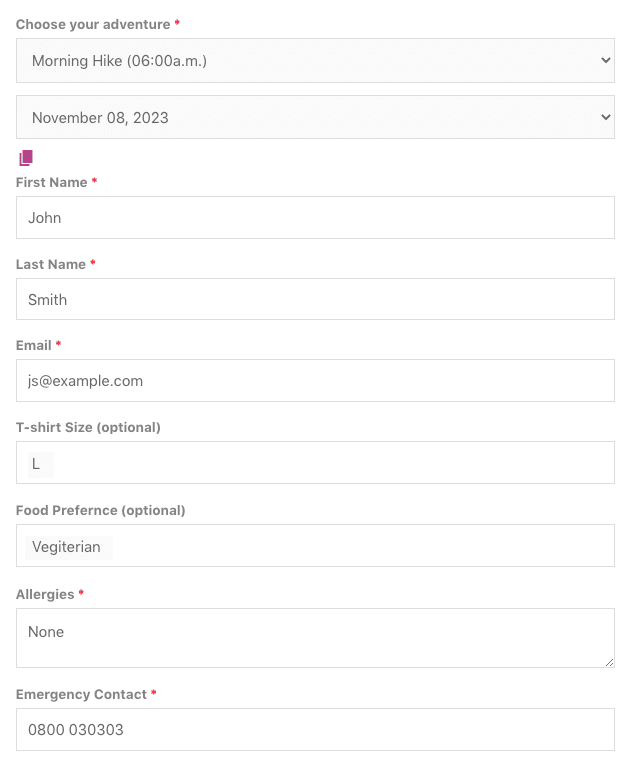 What type of attendee fields can I capture?
Capture common information when attendees purchase a ticket. The standard fields include first name, last name, phone number, email address, company and designation.
Can I create custom attendee fields?
Create and capture your own custom attendee input fields through an easy to use drag and drop form builder interface.
Can attendees book specific seats?
Allow attendees to choose their own seats based on the layout of your venue. Specify rows and seats or tables and chairs.
How can I manage attendee access to my events?
Manage access to your events like a pro with our free Events Check-ins apps or the FooEvents Express Check-ins plugin.
Can I export the attendee data?
Export a CSV file containing all attendees for a specific event that you can open in a spreadsheet or upload to another database.
How do I print labels and badges?
Print custom name tags, wristbands, tickets, badges and personalized labels through an intuitive drag & drop interface.